MODERN TECHNOLOGY IN FOUNDRIES
The foundries near Nový Bydžov and in Chvaletice ensure our production independence with regard to cast iron products.
Both plants have automated lines, sophisticated inter-operational logistics, modern paint shops and machining centres. The high degree of automation in our plants guarantees production flexibility and product quality. The quality of the castings is also regularly checked and the results are archived.
We routinely perform the following:
measurement of dimensions according to the drawing documentation

tensile strength test

metallography

cast iron chemical composition
The melting of grey and ductile cast iron takes place in two induction furnaces with the MELT + HOLD system. Moulding is performed in bentonite on HWS automatic moulding lines with high precision. Thanks to the use of aluminium models, we guarantee the quality of the castings to remain unchanged over time.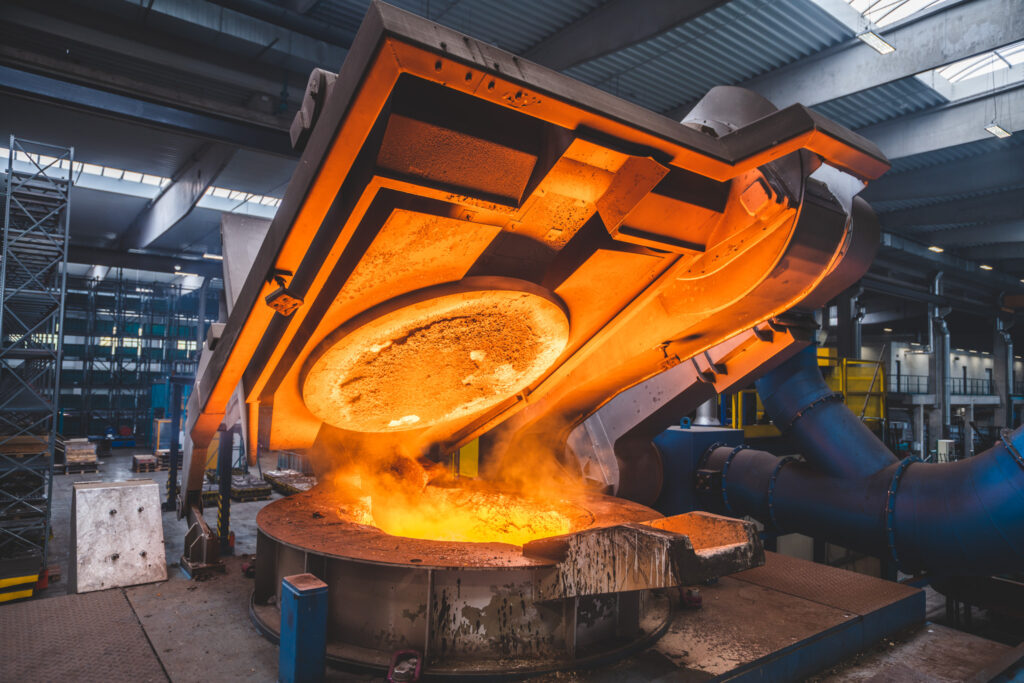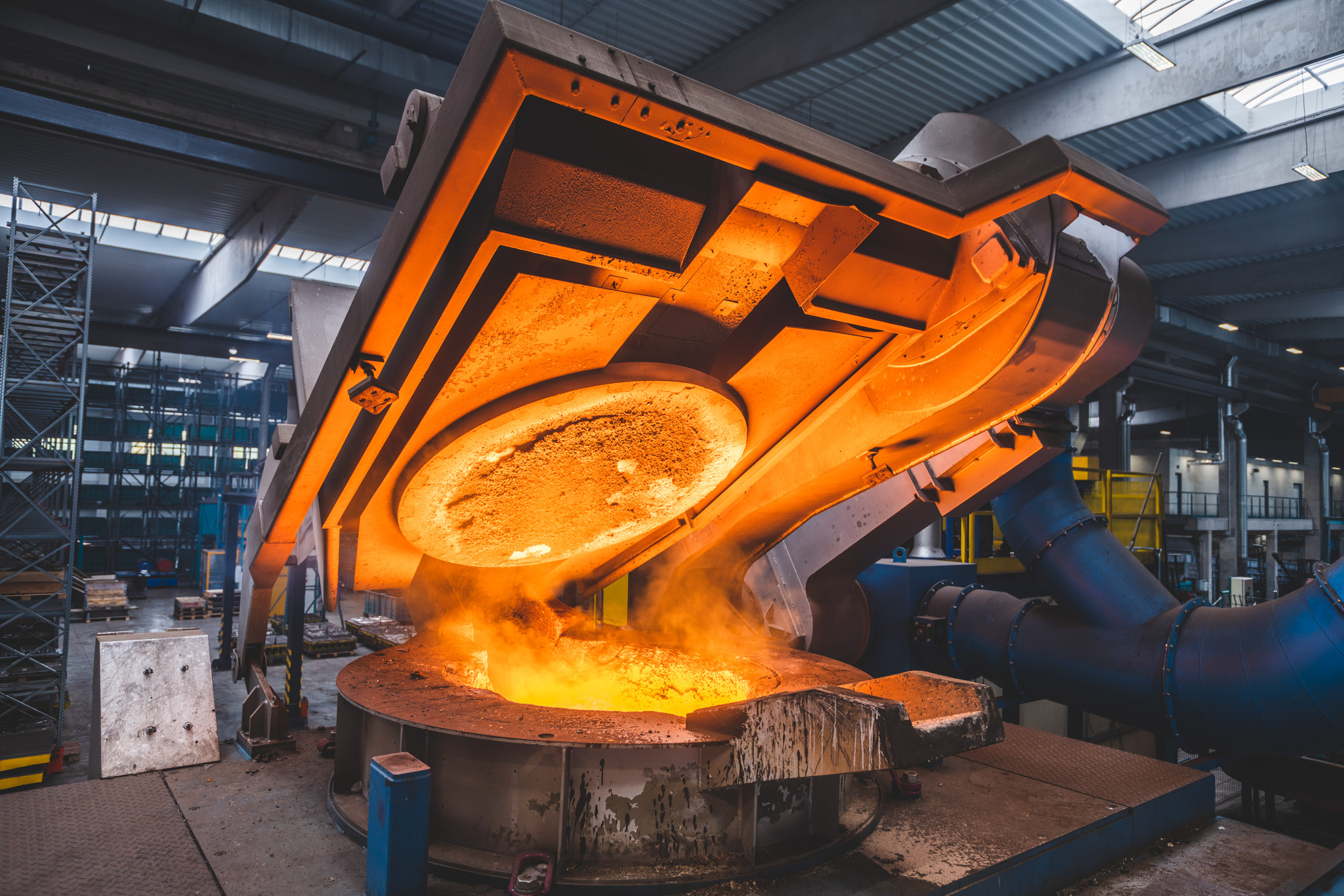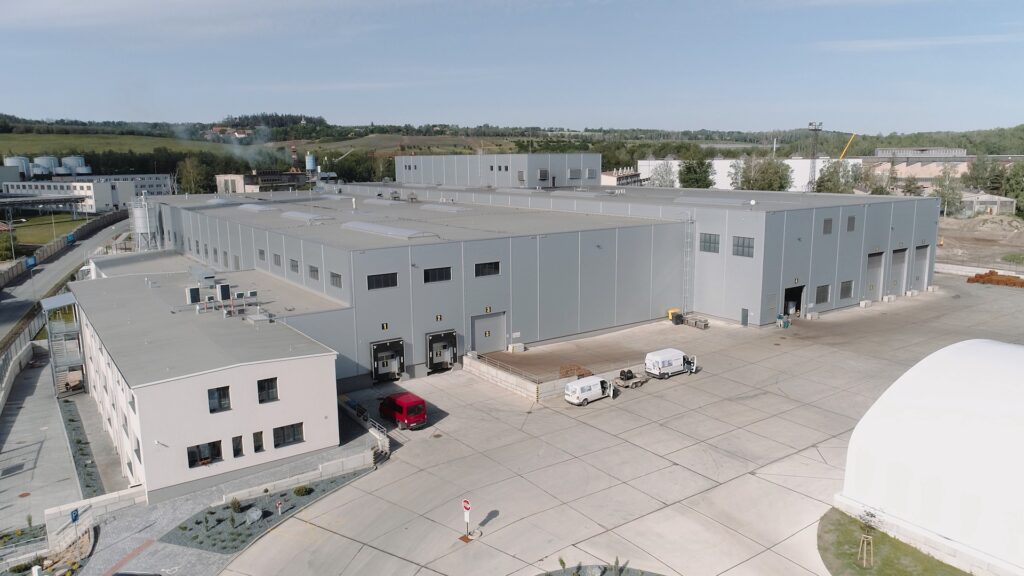 Maximum casting dimensions:
ø 1,150 mm / 1,100 x 1,100 mm, height 300 mm
CSN EN-GJL 200, 250
CSN EN-GJS 400, 500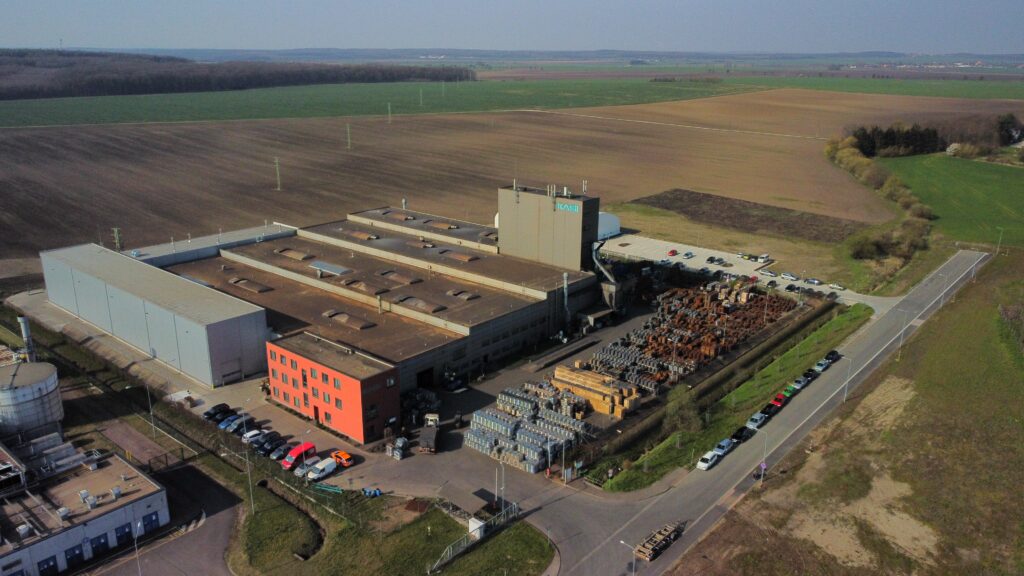 Maximum casting dimensions:
CSN EN-GJL 200, 250
CSN EN-GJS 400,500
After blasting in a continuous blast machine, the castings are manually or robotically cleaned. Robotic grinding shops and CNC centres are available for high precision requirements
Powder coating is carried out on an automatic line with robotic application in an electrostatic environment. The surface is coated with two layers. After each application, the casting passes through the furnace. This technology guarantees high corrosion resistance with fully environmentally friendly operation without thinners.
Polyurethane Application Centre
The damping inserts on KASI products are currently primarily made of polyurethane, which is a worldwide trend. With high adhesion to the cast iron surface, the mechanical and chemical resistance of this material brings long service life to sewage casting. This solution is not only used for new products. We also apply PUR damping inserts to existing products, where we offer our customers services from design to robotic application.